Our detailed commercial property inspections assist underwriters in evaluating risks.  Building inspections can be requested for rates only, for rates and a ProSpect Report, or a ProSpect report with a 360 Valuation.  Rates are calculated with every inspection request regardless if a ProSpect Report is requested.  Login to RAPID and request a Commercial Building Inspection now.
ProSpect Report
Our Detailed Commercial Property Report (ProSpect) assists underwriters in evaluating risks.  Information provided consists of location including latitude/longitude, occupancy, building construction features, exposures, fire protection, hazards, photos, and diagrams.
360 Valuation
Along with receiving our Detailed Commercial Property Report (ProSpect), members can request a 360 Valuation report.  360Value™ is ISO's next-generation replacement-cost estimator, a web-based replacement-cost estimator that provides reliable and easy-to-calculate replacement-cost estimates for residential, commercial, and agricultural properties.
Rates Only
Request an inspection and receive calculated Buildings and/or Contents rates without a building inspection report.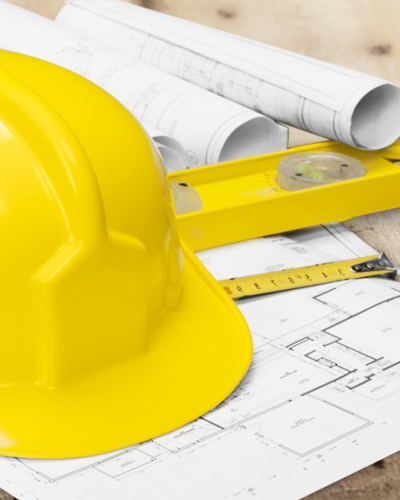 Rating Schedules
PIAL utilizes two rating schedules for specifically rated properties:
The Louisiana Uniform Grading Schedule (UGS)
The Restricted Schedule for Rating Sprinklered Risks (AS Schedule)
These rating schedules give PIAL the ability to carefully evaluate properties to develop and publish fire insurance rates.
UGS Schedule
The Uniform Grading Schedule (UGS) is used to specifically rate non-sprinklered properties that are not eligible for Class Rates. The schedule analyzes construction, occupancy, square footage, hazards, vertical openings, exposures from nearby properties, the ability of the fire department to access the property and other conditions. It also incorporates any applicable credits such as portable fire extinguishers and automatic fire alarm systems.
AS Schedule
The Automatic Sprinkler (AS) schedule is used to specifically rate properties that are equipped with automatic sprinkler systems. The schedule places the majority of its emphasis on the sprinkler system. The schedule analyzes water supply availability and requirements, unsprinklered areas, susceptibility to freezing, sprinkler obstructions, alarm systems, vertical openings, maintenance issues and draft conditions. The schedule also incorporates the same items for non-sprinklered properties such as construction, occupancy, etc.
Automatic Sprinkler Systems General Information
The PIAL sprinkler schedule is used to specifically rate buildings that are equipped with automatic sprinkler systems. This schedule places the majority of emphasis on the sprinkler system itself. Construction, occupancy, square footage, etc. receive less emphasis in the rate makeup.
In order to receive credit for the sprinkler system and to be rated using our sprinkler schedule, we require: 1) Sprinkler plans and related information and, 2) Annual sprinkler test report. If these documents are not available, we rate the buildings as non-sprinklered with no credits for the sprinkler system. If over 20% of the areas requiring sprinkler protection are not protected, the building will not be rated as sprinklered.
Our field representatives review the sprinkler system design data to determine that sprinkler systems are installed in accordance with the standards set forth by the National Fire Protection Association (N.F.P.A.).
Items that cause higher rates:
Unsprinklered areas.
Sprinkler obstructions.
No central station alarm monitoring provided.
Heat not provided to protect sprinkler pipes from freezing.
Insufficient water supply.
Insufficient water pressure.
No extra sprinkler heads and wrench provided.
No data plate on sprinkler riser provided.
Unprotected vertical openings.
Nearby buildings (exposures). The charges are based on distance, occupancy, construction and square footage.
Building Plan Review Information
PIAL representatives can meet with insureds, architects and agents to discuss building construction details prior to buildings being built. We can assist on construction details, fire walls, sprinkler systems, etc. to keep the property insurance rates as low as possible.
General Functions of the Pricing Division
Inspections
Establish and update insurance rates for individual properties throughout the state.
Building Plan Review
Review proposed building plans with recommendations to keep property insurance rates at a minimum.
Sprinkler Plan Review
Review automatic sprinkler plans in order to apply applicable fire insurance credit.
Tentative Rates
Provide estimated, tentative rates for proposed or unrated buildings.